Got a little marathon holiday shopping planned for this weekend? Don't even worry about scheduling a trip to the gym on your busiest shopping day.
Hitting the mall or the shopping center can be a prime calorie-burning opportunity if you play your cards right.
Here are 7 great tips for your healthiest holiday shopping spree yet.
1. Eat breakfast!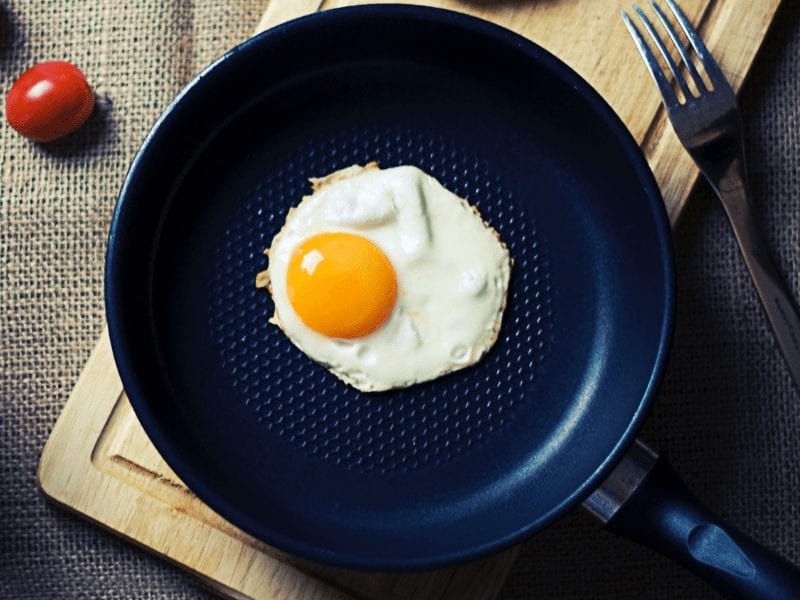 And not from the drive-thru while you're zigzagging through the Target parking lot. Make yourself—and the rest of the family—a healthy, hearty breakfast before you even leave the house.
Not only will this give you the energy you need to finish all of your holiday errands, but it'll also make you less likely to grab that calorie-bomb orange chicken and fried egg roll at the food court later on.
What's more, "eating on the run" could have negative consequences for your health: it might mean eating more than necessary later on in the day.
It's worth the time and effort to wake up ten minutes early for a meal at the kitchen table.
2. Feed your brain.
Of course, price comparisons and bargain-hunting require super speedy thinking, so try to include some brain food in your breakfast.
Some quick and delicious ideas are oatmeal topped with blueberries, oranges, or walnuts, a sandwich with a protein-packed egg, or a complete meal replacement shake like IdealShake.
If you find yourself really rushed in the morning, a shake is always a quick option that keeps you full and fulfills all of your nutritional requirements.
If you have time to prep meals in advance, you can stock your freezer with some delicious and healthy breakfast sandwiches that reheat in the microwave in seconds. Serve some seasonal citrus fruit on the side for an extra nutritional boost.
3. Pack snacks.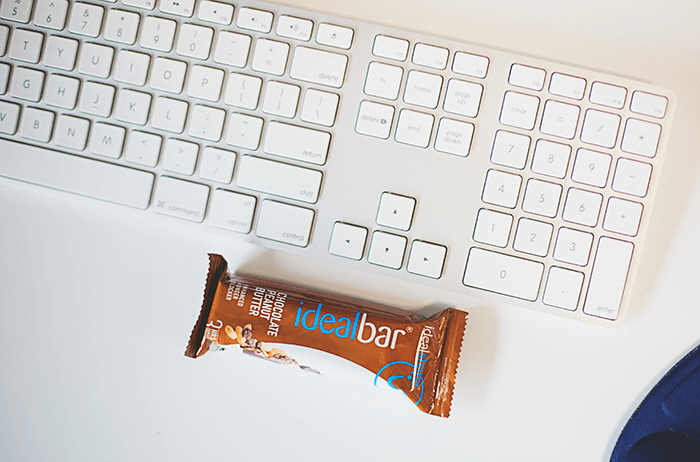 What happens when fatigue, frustration, buyer's remorse, and the food court McDonald's all converge? It's a guaranteed healthy eating disaster.
We all crave comfort food like french fries and chicken nuggets when we're stressed and exhausted, and the ready availability of unhealthy food makes it an even more tempting option when you're out and about.
Get The Perfect Gifts For Under $10 & $25!
This holiday season, we've put together the perfect gifts to help you treat yourself and others!
Good thing you packed that tasty protein bar or hearty turkey sandwich! Keeping an even easier to access healthy snack in your bag is a great defense against fast-food cravings.
A healthy and filling snack will tide you over until you're ready to stop for a leisurely, mindful lunch.
An IdealBar could be the perfect shopping accessory: packable, delectable, and able to keep hunger at bay for three full hours!
4. Plan a treat.
Go ahead and eat that cream cheese-frosted gingerbread cookie or the soft pretzel with cheese sauce you've been looking forward to! Assuming it's your pre-planned "cheat" for the week, that is.
Heaven knows you'll earn a treat during your day of active, hectic shopping, but without a plan, every temptation will get a green light, not just one.
If you have a specific treat to look forward to and you stick with your plan to enjoy it (and only one!), you can indulge in your one tasty selection guilt-free.
After you relish that fragrant cinnamon bun or craveable chicken sandwich, you can get back to your usual fitness and healthy eating plan without any lasting consequences, and make your way through a healthy and happy holiday season.
5. Don't drink your calories.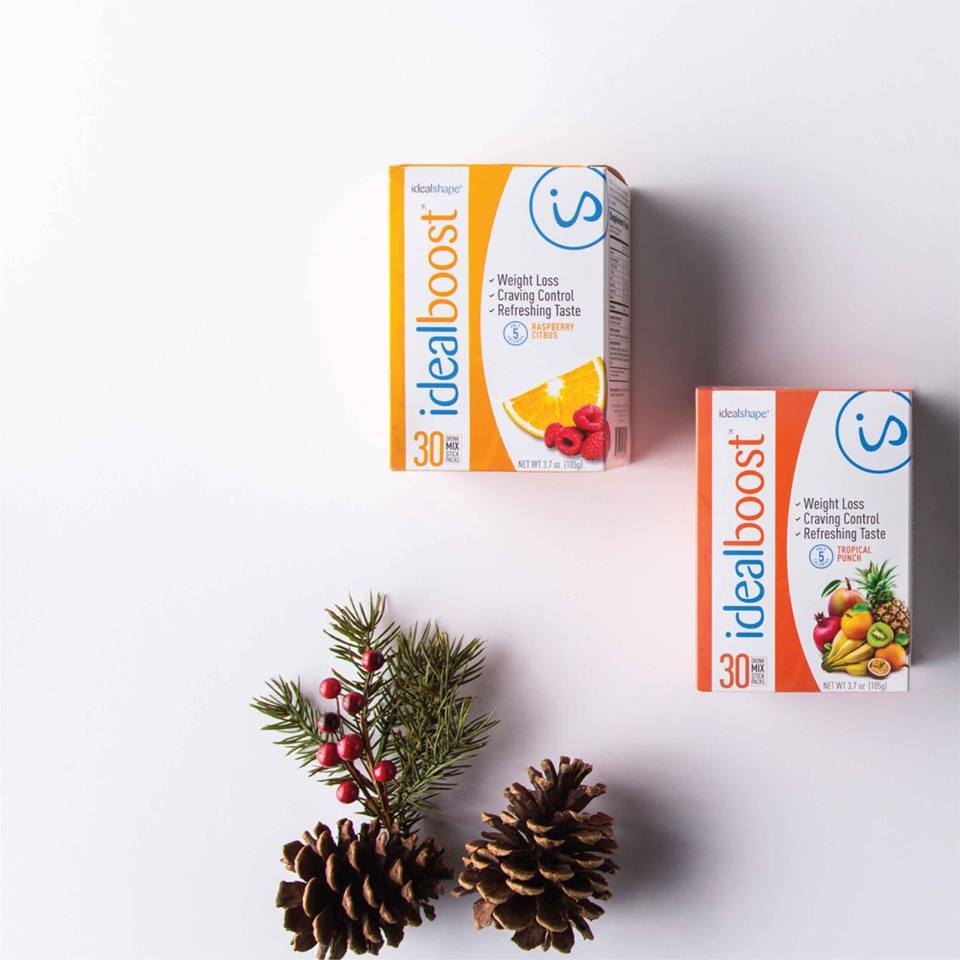 An eggnog latte might not feel like a meal, but at up to 630 calories of sugar and fat, it could count as one! Your best choice of drink is always water, especially during the winter when we might drink less than we do naturally in hot weather.
If you really need a pick-me-up, don't reach for that triple mocha blended coffee with whipped cream and chocolate syrup! There are plenty of healthy alternatives, like an unsweetened green tea or some easy IdealBoost.
Convenient single-serving packets of IdealBoost combine green tea with a little caffeine to give you an energy boost and include B vitamins and a hunger blocker to keep you going until your next planned healthy meal.
Plus they come in great flavors like Raspberry Citrus and Tropical Punch. Just add to your full water bottle and shake it up!
6. Get a cart.
Hunch-backing around loaded down with shopping bags, keeping one shoulder hitched up to hold your purse, or carrying a heavy plastic basket on your forearm all day does not count as a workout.
That kind of misery just leaves you sore and exhausted without any fitness benefits at all, and it definitely has a negative effect on your mood!
Get a cart and put your bags in it. Your core will thank you, and you'll be able to get back to your workouts tomorrow instead of next week!
And since we all know that consistency is one of the keys to our fitness, that's important. Bounce back with one of these 4 fun upper body workouts sooner rather than later!
7. Push that cart, baby.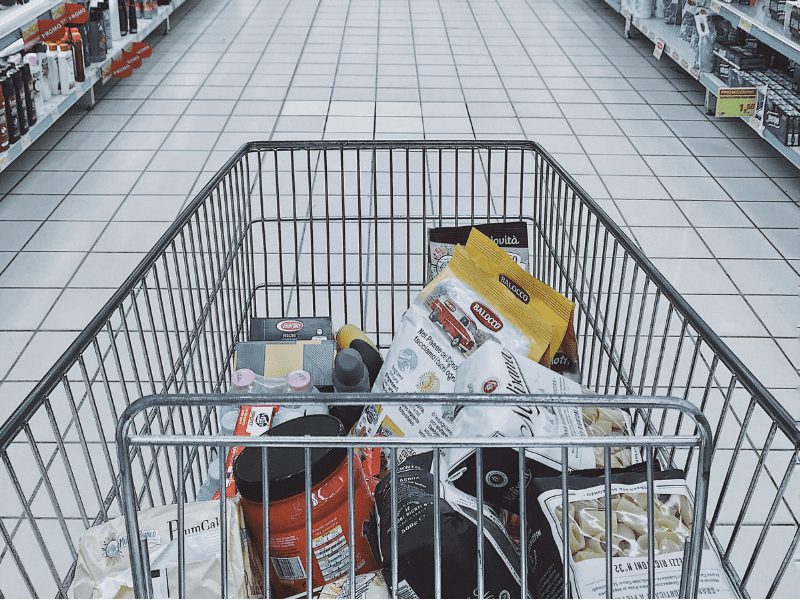 Walking burns more calories than you think—especially if you're using resistance! So fill up that Costco steamroller and push it all over the store (and right past all of those free samples!). Then haul it out to the car (which you parked way at the back of the parking lot for some more exercise, right?).
And while you're at it, make sure you stock up on healthy snacks and meal components for some fit holiday meals. For a break from some of the indulgence, you might want to try a few lean meal ideas like these savory Black Bean Lettuce Wraps or some of these yummy holiday protein shakes made with IdealShake.
You've got bigger fish to fry than your fitness during holiday shopping season (like thinking of a gift for Aunt Marge), so by internalizing these quick tips, you can get right back to focusing on your gift list.
Now get shopping and get moving! And let us know if you find any good deals 😉.